60 min massage ($60.00)
75 min massage ($70.00)
90 min massage ($80.00)
120 min massage ($105.00)
75 min prenatal massage ($70.00)
Purchase a Myofly Partnership and Enjoy $10 off our standard massage rates, everyday! Learn More >.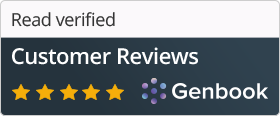 MyoFly Massage in Eagle Idaho, is here for all your massage therapy needs! Our Massage therapists are skilled in a wide range of massage therapy modalities and bodywork. MyoFly Massage offers Swedish, Deep Tissue, Sports, Relaxation, Therapeutic, and Customized Massage. Check out our massage therapist biographies to find the right fit for you!
MyoFly offers affordable customized massage and the ease of online booking. MyoFly is a web based company, we offer online booking 24/7. No need to call, just select your service and book online! Open 7 days!
MyoFly offers our clients a Partnership program! For a one time contribution of $60, you can become a Myofly Partnership holder. Myofly Massage Partnership holders save $10 off our standard rates everyday! Book your Massage on Wednesday and Partnership holders save $20 off our standard rates every Wednesday!